It shouldn't come as a surprise that the brakes are your car's most essential safety system. We live in a world with tons of active, intelligent technology, with systems like Lane Keep Assist, Adaptive Cruise Control, front crash mitigation, and automatic parking keeping you safe on the roads. However, do you know what all of these have in common? All of them engage your brakes at some point in time.
That's right-every bit of safety technology you have in your car requires the brakes in some fashion, whether it's a warning to step on them, an automatic engagement, or a response triggered by the brakes. For this reason, keeping them in good shape is a vital part of your automotive maintenance. Many people around Bowling Green, Napoleon, and Toledo ask us about when they should replace their brake pads, so learn more about how long they last and when it's time to have service in this article!
When to Replace Brake Pads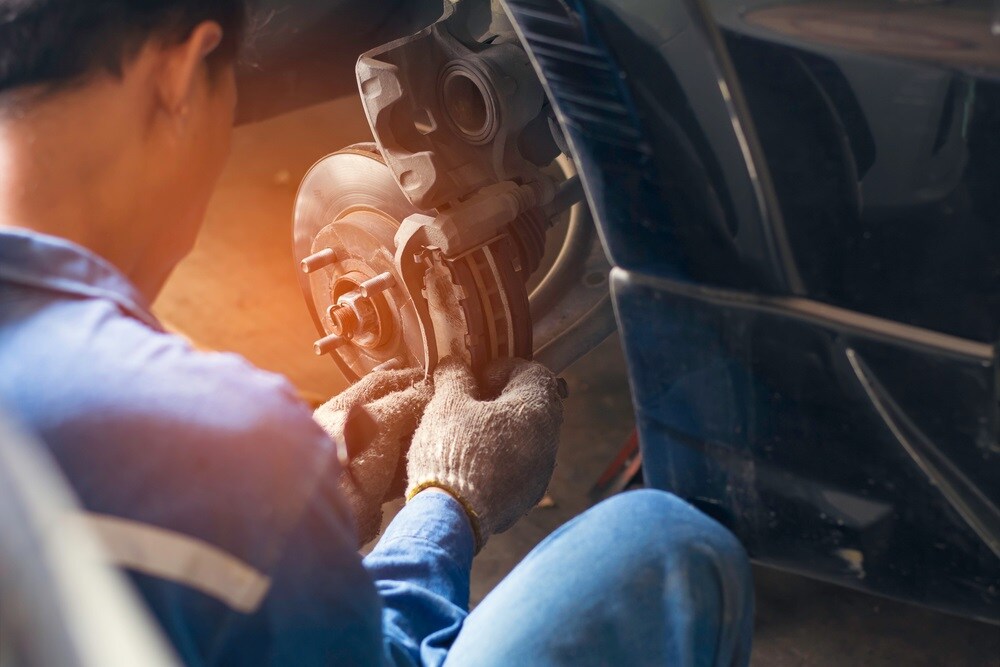 If you ask any three mechanics about when you should replace brake pads, you may well get three different answers. This can be confusing, but the truth is that it comes down to a multitude of factors. In general, there's about a 40,000-mile cushion regarding when your brake pads need to be serviced.
Those whose brakes suffer unusual wear and tear might need brake pad replacement after just 20,000 or 25,000 miles. Those who drive very gently with little wear on their brakes, however, can wait up to 70,000 miles to get their brake pads serviced. Right in the middle, and the number that most experts go by, is the 50,000-mile mark.
Driving Habits and Brake Wear
The first factor that determines how fast your brakes wear down is your driving. Do you brake hard when you stop, dumping all of your speed at once, or do you slow down gradually? Do you do a lot of highway driving, or do you spend a lot of time doing inner-city, stop-and-go driving? Slowing down gradually is easier on your brakes, and obviously, if you do less stopping, your brakes get less wear.
Brake Pad Composition and Brake Wear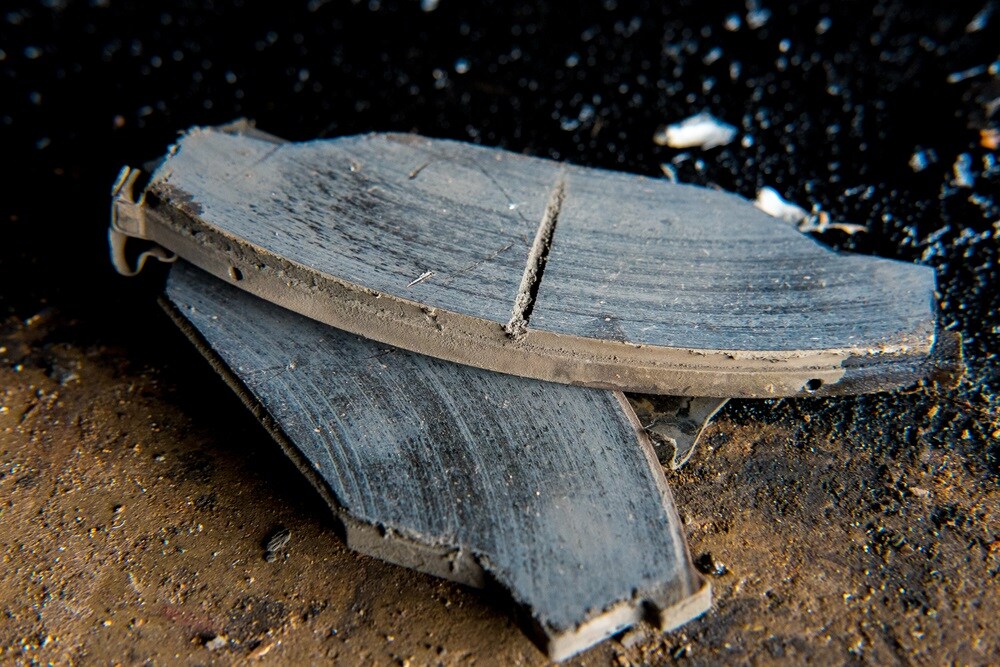 There are different compounds and compositions of brake pads, and this has a direct effect on how long your brakes will last. A brake pad that's made of harder material, for example, lasts longer, but may not be as effective as softer brakes, which wear faster. Additionally, softer brakes work better at slower speeds and wear faster under extreme temperatures.
Most brakes are made either from standard metal materials or from a carbon-ceramic composite. Standard metal brakes are more common and are of a harder material than the composite pads. As such, they tend to last longer while providing less stopping power. This is as opposed to composite ceramic brakes, which work better at slower speeds and wear down quickly.
It's important to note that for most drivers, the difference in stopping between metal and ceramic brakes won't be all that noticeable.
Get Brake Service at Al Smith CDJR
If you notice sounds like squeaking or your brake pedal seems soft, it's definitely time to get your brakes serviced; however, this service should also be part of your routine maintenance.
If you're in the Toledo, Bowling Green, and Napoleon areas, Al Smith Chrysler Dodge Jeep Ram (CDJR) can help with brake service. Give us a call or stop in to schedule an appointment today!