When you set out to research your next new car, you'd be pleasantly surprised by how many options there are for drivers. The market for cars, trucks, sport utility vehicles, and vans is vast, with hundreds of makes and models all over the road. You might know you want a performance sedan or a small crossover SUV, but that still leaves you with the exhilarating realization that there are hundreds of options for you.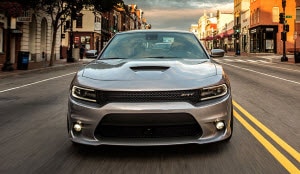 Plus, there's a degree of expectation that every auto maker strives to exceed. This means that just about every car and truck on the market today is going to deliver an outstanding experience. How can you possible tell which is the best for your individuial needs?
There are a couple ways to do this. First, you could search the internet to print out resources for detailed breakdowns and reviews of every car you're considering. However, there's a more exciting option waiting for you: you could find and track a hub, a resource that lists direct comparisons of many of the best vehicles on the market, pitting them against each other, so you can see which performs better.
2018 CDJR Comparisons 
2018 Dodge Durango vs 2018 Toyota Highlander
2018 Dodge Charger vs. 2018 Ford Mustang
2018 Chrysler Pacifica vs. 2018 Honda Odyssey
2018 Dodge Durango vs. 2018 Ford Explorer
2018 Jeep Grand Cherokee vs 2018 Ford Explorer
2018 Jeep Cherokee vs 2018 Jeep Grand Cherokee
2018 Jeep Compass vs. 2018 Nissan Rogue
2018 Jeep Renegade vs. Kia Soul
2018 Ram 1500 vs. 2018 Ford F-150
2018 Ram 1500 vs. 2018 Chevy Silverado
Al Smith Vehicle Comparisons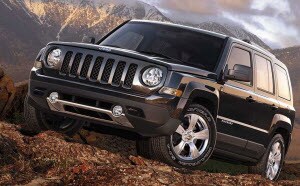 That's where Al Smith Chrysler Dodge Jeep Ram comes into the picture. We're here to be a complete resource on vehicle comparisons for your every need. Al Smith Chrysler Dodge Jeep Ram has put together vehicle comparisons for every car in our inventory. Looking to compare the Jeep Cherokee vs. the Toyota RAV4 or the Honda CR-V? Then, check out our list. Looking to see how the Dodge Challenger holds up against the Ford Mustang? We've got you covered. Any vehicle comparisons you need, we have right here on our list.
All Information in One Spot
Our vehicle comparisons will break down all the important aspects of every vehicle they cover, including engine types, trim levels, performance statistics, EPA-estimated fuel economy, safety ratings, interior trim, and more. If the information is available, we'll try to present it in a concise and succinct manner, so you can make the most educated choice for your next SUV, car, van, or truck.
If you're in the Bowling Green, Napoleon, or Toledo areas, check out our list of vehicle comparisons below. Then, get in touch with Al Smith Chrysler Dodge Jeep Ram to start your car search today!