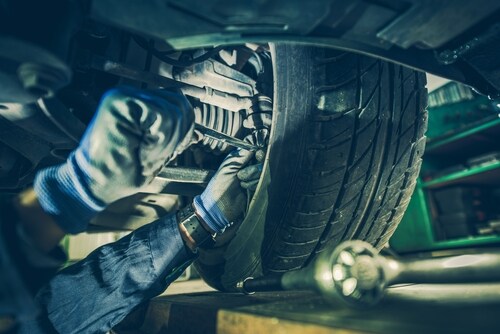 Having a properly maintained vehicle allows you to get the most use out of it. To drive your car for years to come, ensuring all the working parts under your hood are functioning properly is crucial. And though tie rods are virtually maintenance-free, they can cause your vehicle to run poorly if they are broken or worn.

To give you the lowdown on this aspect of your vehicle, Al Smith Chrysler Dodge Jeep Ram is here to help. Not only do we provide tie rod replacement near Bowling Green, we have provided this handy guide about this steering mechanism. Keep reading to learn more!
Serving Bowling Green OH
Our team loves working in the Bowling Green area, and there are ample reasons why. With reputable schools and plenty of opportunities for employment, it makes it a great space to settle down and further your career or start a family. It also has a lot to offer travelers, with loads of exciting things to do.
One of our favorites is the Black Swamp Arts Festival. Every September, Main Street closes down, so the community can show off and sell their unique pieces of art. There's also tons of food and music, bringing over 40,000 people to our area each year. However, to make sure you don't miss a beat, having a properly running vehicle is critical.
What Are Tie Rods?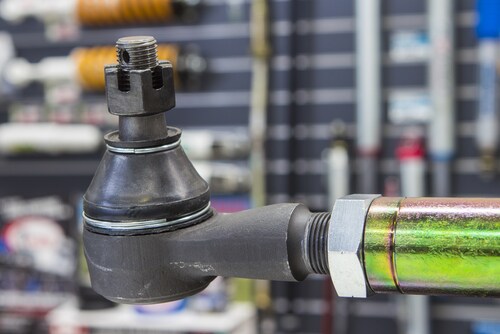 This component of your vehicle is part of your steering consisting of an inner and outer end. It transmits force from your steering center to the wheel, allowing you to turn when you need to. The outer ends are also a big part in your car's alignment.

However, when they become worn, like most aspects under your hood, they can loosen and develop slack. When this happens, you'll be able to tell while you're driving. Not sure if something is wrong with your tie rods? Let's look at some warning signs to watch out for.
Are My Tie Rods Malfunctioning?
There are a few things to be on the lookout for when driving if you are worried your tie rods are faulty. When you're steering or handling your car, do the following things happen?
Your Vehicle is Pulling to One Side
Uneven Tire Wear (Especially if you've had them recently rotated)
A Shaking or Vibrating Steering Wheel    
Erratic Feel When Steering
Squeaking Noises in the Front of Your Car
Fixing Your Tie Rods
Most of the time, the professionals who perform your oil change and general maintenance will check the tie rods to make sure they are not overly worn. However, if any of the above signs happen in-between service visits, it's time to schedule an appointment with your authorized dealer.
If not taken care of right away, this can lead to your tie rod ends failing, resulting in complete loss of control in your vehicle. It also can mess up your alignment, making it more difficult and dangerous to drive.
Get Your Tie Rods & Alignment Checked at Al Smith Chrysler Dodge Jeep Ram
When it comes to seeking out tie rod replacement near Bowling Green, look no further than our dealership's service center. Our certified technicians can take a look at these rods for you and perform any repairs or maintenance that is needed, leaving you with a sound car that's safe to drive. Schedule your appointment today!