Al Smith Chrysler Dodge Jeep Ram, the team is dedicated to helping every customer find the right vehicle, financing and service to suit their needs, lifestyle and budget. Below, drivers can find out what makes Al Smith one of the best dealerships near Toledo, Bowling Green, and Napoleon, OH.
Jeep Dealer: A Great Selection
Al Smith has one of the largest available selections of Chrysler, Dodge, Jeep and Ram vehicles in the area. Whether a driver wants a fuel-efficient Dodge Dart, a rugged RAM 1500, or an off-road-ready Jeep, the sales team at this Jeep dealer is here to help you find what you're looking for. There are no high-pressure sales tactics, just friendly service.
New and Pre-Owned Jeeps for Sale
At your local Jeep dealership, drivers have plenty of options when it comes to what kind of car they want: new, used, or pre-owned. If you aren't ready to take the plunge on a new car, then check out the dealer's selection of pre-owned vehicles from a variety of brands. Whether a customer is near Toledo, Napoleon, or Bowling Green, or they're a bit further away, we promise that their experience will be worth the trip.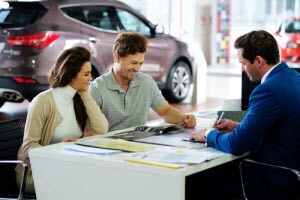 Jeep Dealer near Bowling Green, OH
Simple Jeep Financing
Most people think that it's difficult to get a car loan or lease, particularly if they have bad credit. However, the finance experts at Al Smith have it covered. The team is dedicated to sharing the Chrysler, Dodge, Jeep and Ram experience, and they'll do everything possible to accommodate drivers' individual circumstances by offering flexible financing terms. If you have bad credit, good credit, or anything in between, our financial wizards will be able to help!
Jeep Parts, Auto Repairs and Scheduled Maintenance
Used cars, new vehicles, and easy financing are just some of the things on offer at our Jeep dealership. To ensure that every vehicle sold stays on the road as long as possible, the dealership offers a top-notch assortment of OEM Chrysler, Dodge, Jeep and Ram parts as well as premium repair services.
Thanks to our dedicated mechanics, you can be back on the road in no time. Whether it's a small repair, like a tire replacement, or a major repair, like installing a brand-new transmission, our team of diligent mechanics can handle it.
Your Local Jeep Dealership
Many people are apprehensive about buying a new car from a Jeep dealer, but Al Smith makes it easy because every customer is treated like a family member. If drivers are ready to find out more about Al Smith Chrysler Dodge Jeep Ram and its services and products, we're here to help. Stop by to see the dealer's selection of new and pre-owned vehicles or call for more information. Schedule a test drive with us online today!