If you're embarking on the journey of making a Jeep your go-to vehicle, financing is a very important part of this process. And whether you have experience in financing a Jeep in the past or are new to this aspect, the professionals at Al Smith Chrysler Dodge Jeep Ram are here to walk you through the whole process.
Below, you'll find more information about our inventory as well as Jeep financing near Columbus, OH. Streamlined from the beginning of your escapade to the end, you'll find when you turn to our Jeep dealership, you'll be in the best of hands.
Our Expansive Jeep Inventory
Before you look into Jeep financing options, you'll need to find a model that you'll love driving. Luckily enough, our large collection of Jeeps has something for everyone.
For those who seek adventure around every corner, there's nothing better than the iconic Jeep Wrangler. Outdoors lovers are sure to find the features and performance they need with popular SUVs like the Cherokee or Grand Cherokee, both on- and off-road ready. Additionally, our selection of Compass models are ideal for everyone from established families to college students, giving you a thrill-worthy ride even during your daily commutes.
Take a look at the models and trims we have available now when you browse through our online inventory. If you'd like a professional's opinion, head on into our showroom and seek the assistance of our knowledgeable sales team. They're sure to match you up with a Jeep that will seem like it was made just for you.
Jeep Financing Made Easy
Now that you have the Jeep you simply cannot live without, it's time to talk numbers in our finance center. You'll have two basic choices when it comes to financing-leasing and buying. Whichever you choose, our team is here to find you the best plan possible.
Leasing - For new Jeep models, leasing offers flexible short-term contracts to suit your lifestyle and needs. Leasing typically offers lower monthly payments, little down up-front, and is covered by a warranty for repairs and maintenance. However, since you're only paying for the depreciation during your contract, you won't technically own your vehicle.
Buying - If you're looking to buy, you can take out a secured loan through one of our many reliable lenders. We'll work to craft a plan that's perfect for you, allowing you to feel confident in your finance choice. Plus, with buying, once it's paid off, the vehicle is yours. Trade-ins are also accepted with this option.
Explore Columbus OH in Your Jeep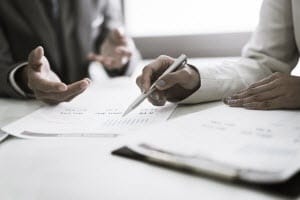 Once you sign on the dotted line and drive off our lot, hit the streets and show off your newly purchased or leased Jeep. Columbus provides plenty of places to do this, providing entertainment along the way.
One of our favorite spots to visit is the Columbus Zoo and Aquarium. This place showcases animal and marine wildlife and has tons of exhibits that are fun, informative, and exciting. Truly an ideal place for the whole family.
You can also visit the Franklin Park Conservatory and Botanical Gardens, filled with beautifully landscaped spaces that are truly a sight to see. No matter where you're headed, you're sure to have a blast now that you're behind the wheel of a Jeep.
Find Professional Jeep Financing near Columbus OH Today!
Ready to begin the fun journey of driving a Jeep? Then stop by Al Smith Chrysler Dodge Jeep Ram to get started today. From choosing the perfect model to streamlined financing, you'll be hitting the streets before you know it.