Since pre-colonial times, Maumee has been a celebrated and well-loved community-and it's easy to see why. Today, the city is one of the largest business centers in Northwest Ohio, especially due to Arrowhead Business Park and Maumee's historic business community. Due to its economic renaissance in the 1970s, the city has now expanded, and nearly 15,000 people now call it home. From the Fallen Timbers Battlefield to Side Cut Metropark and the Splash Bay Indoor Water Park, there's endless places to see and enjoy in Maumee. To get around, though, you'll need a reliable car-and Jeeps are one of the most dependable vehicles.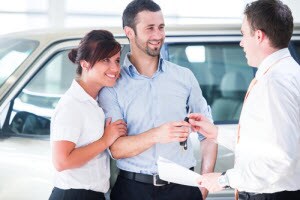 For decades, Jeep has established itself as the brand that can get you anywhere, and the new Jeep models certainly live up to the reputation. All you need to do is find a reliable Jeep dealer near Maumee. Fortunately, Al Smith Chrysler Dodge Jeep Ram can help.
Our Jeep Dealership
At Al Smith Chrysler Dodge Jeep Ram, you can expect a high-quality selection and friendly service. We've been around since 1964, and in all those years, we've learned a lot about this business. The key to success isn't some well-protected secret. It's all about kindness. At our Maumee Jeep dealer, we always put the customer first. From the second you walk through our doors, you can expect brilliant service from people who are passionate about seeing you satisfied. We won't waste your time trying to sell you on add-ons and accessories you clearly don't want. Our job is to listen to your individual wants and needs, and find the right Jeep that matches your specifications.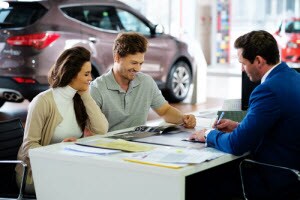 To further enhance your car buying experience, we have made our dealership a one-stop shop for all your needs. If you need help financing your new vehicle, that's no problem. Our team of expert financiers are ready to assist you. With their connections to banks and lenders around town, you can be sure you're getting the lowest interest rates and best incentives possible.
Although Jeeps are reliable and high-quality vehicles, every car needs regular maintenance. From post-collision repairs and regular oil changes to simple tire rotations, our service center can take care of you. Our team of diligent mechanics will get you back on the road in no time.
Visit Al Smith Chrysler Dodge Jeep Ram
Get a good look at our expansive inventory of Jeep vehicles by checking our inventory online or stopping by in person. We constantly update our database of new and pre-owned Jeeps, so if you see one online that you like, you know it's ready for you to drive off our lot that same day. For the best Jeep dealer near Maumee, OH, look no further than Al Smith Chrysler Dodge Jeep Ram. Schedule a test drive today!