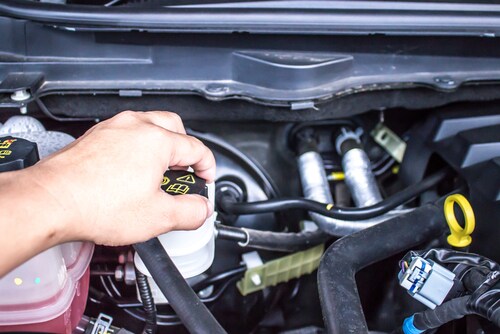 Bowling Green, Toledo, and Napoleon drivers looking to take great care of their vehicle should always check their transmission fluid. That's why our team at Al Smith Chrysler Dodge Jeep Ram has created this article to show drivers how to make sure their transmission is in great shape.

Read more to learn how to change your transmission fluid and the telltale signs that it's running low.
Steps to Checking Your Transmission Fluid
Checking your automatic transmission fluid (ATF) is fairly easy, it's similar to checking your oil. Like inspecting your oil, it's a good idea to check your transmission fluid every month or so. Unlike engine oil though, you shouldn't need to change your fluid very often.
The biggest difference between checking your oil and your ATF is that you want your fluid to be hot when you look at it. For this reason, you will want to warm up your car before you look into your fluid well. When you do look into your transmission reserves, you want your car to be turned on. Here are the full steps to checking your transmission fluid:

Turn the engine on and allow it to warm up
While the engine is on, open the hood and find the dipstick. This will look like your engine's dipstick but situated where your transaxle meets the engine.
Pull out the dipstick, wipe it off, and reinsert it.
Remove the dipstick again and read it.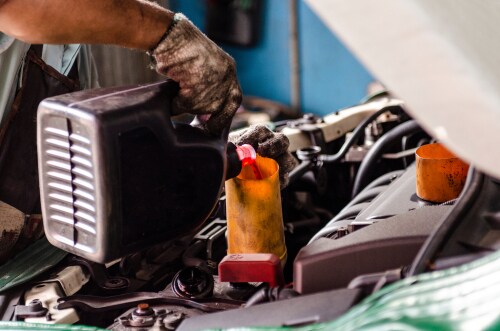 If your fluid reaches near the warm line you don't need to add any more. If it's on or below the cold line, add more fluid to the reserve using a funnel.
Signs of Low Transmission Fluid
Having low ATF can cause several problems throughout your vehicle and serious damage to your drivetrain. Transmission fluid will usually cycle through your system and keep it lubricated so there shouldn't be a need to add more that often. If you do need to replace your fluid, it's good to have your car checked for leaks by a technician.
Probably the most noticeable issue you will encounter with low ATF is trouble shifting gears. If you feel lurching or shifting occurring at strange intervals, it can mean your system isn't receiving proper lubrication.
If this continues, you will likely encounter overheating in your transmission. Your fluid's primary purpose is to keep your transmissions temperature down. Without proper cooling inside your vehicle, your gears will begin to overheat, and your vehicle will generate wear and tear very quickly from there.
Make Sure Your Fluid Is Up to Date at Our Dealership
Drivers looking to have their vehicle running at its very best will want to consistently check their fluid. While you may not need to replace your fluid very often, it's a good idea to inspect your transmission fluid after checking your oil. At Al Smith Chrysler Dodge Jeep Ram, we want to help drivers in the Bowling Green, Toledo, and Napoleon areas drive for years to come.
If you're in need of a transmission fluid replacement, come visit us at our dealership for comprehensive vehicle maintenance.