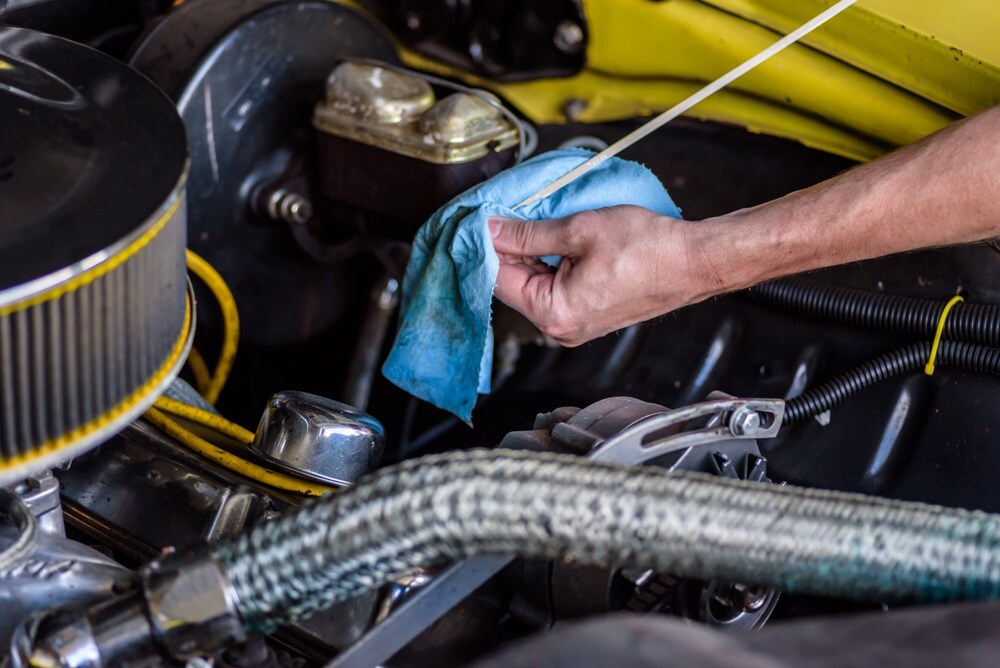 Your transmission fluid is a vital part of your car's operation. It's kind of like the blood that keeps your transmission's heart pumping. Like motor oil, transmission fluid lubricates the parts of your transmission so that they are protected from the heat and friction created by the different parts and gears rubbing together, and enables the smooth shifting of gears in your vehicle.
Many drivers across the Toledo, Napoleon, and Bowling Green areas are unfamiliar with how to know when transmission issues arise. Learn how to check your transmission fluid, why it's important, and where to go when you need service.
Why Checking Transmission Fluid Is Important
While your transmission is a sealed system and only rarely requires replacement of fluids, if you have a leak or another engine problem, you can lose transmission fluid or find it fouled. When this happens, it's important to replace or add fluid as necessary.
If you notice a reddish fluid dripping or running from under your vehicle, this could be transmission fluid leaking. In addition, if you notice hesitation before your car changes gears or feel a hard thunk when the gears change, it's a potential symptom of low transmission fluid. If this is the case, you need to get service immediately.
Checking Your Transmission Fluid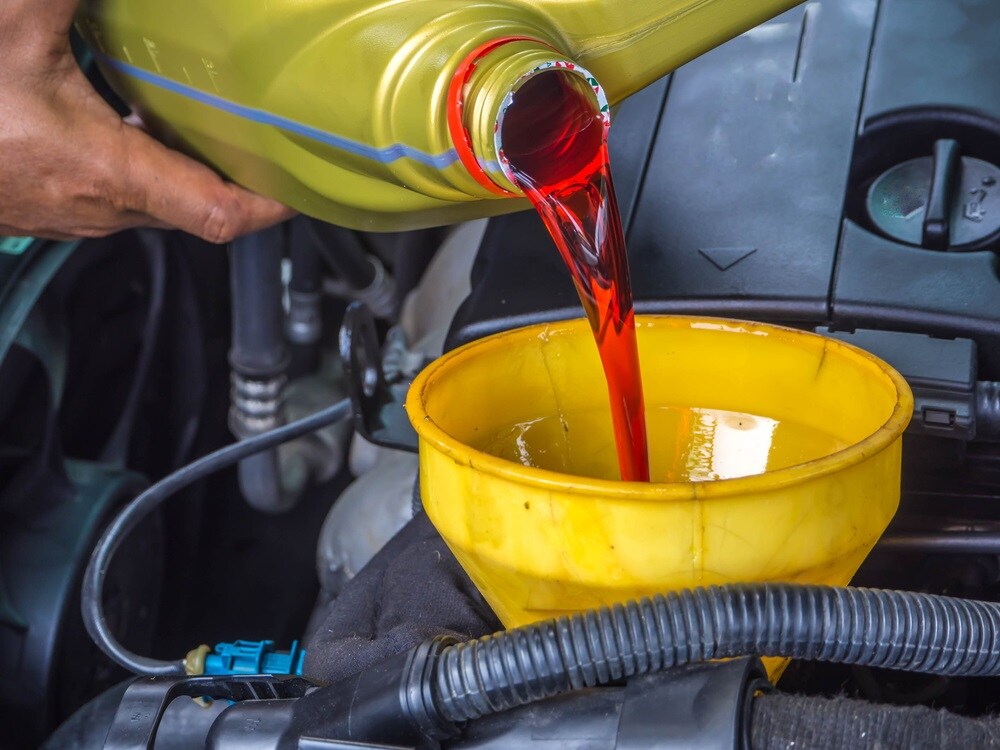 Checking your transmission fluid is a relatively simple process, similar to checking your oil levels. First, you need to locate the transmission dipstick. Usually on modern vehicles with rear-wheel drive, it's located near the back of the engine. For front-wheel drive vehicles, it'll be near the front, protruding out of the transaxle. Manual transmissions should be checked by professionals, as the car needs to be put up on racks.
The steps to check your fluid are as follows:
1.      With the car warm and the engine running, but in park, pull the dipstick out.
2.      Rub some of the fluid around on your finger to be sure it's smooth and doesn't have particles in it.
3.      Smell the fluid to be sure it doesn't smell burnt.
4.      Wipe the dipstick clean, re-insert, and remove once again.
5.      Check the levels to be sure they reach the full line on the dipstick.
6.      If they don't reach the full line, add fluid with a funnel, being careful not to overfill. Be sure you use the right fluid. If you're not sure, call your dealership for help.
7.      If you do notice particles, the fluid smells burnt, or your levels are low, consider calling for service.
Call Al Smith CDJR for Help
If you notice problems with your transmission, it's important to get service right away. With an improperly functioning transmission, your car can cease to function, can refuse to change gears, and could even result in you losing control, leading to an accident. Those in Bowling Green, Napoleon, and Toledo who need help with how to check transmission fluid should contact Al Smith Chrysler Dodge Jeep Ram for help. Give us a call or stop by today!