Finding your next car is an exhilarating process. At Al Smith Chrysler Dodge Jeep Ram, we're here to keep the entire financing process simple, easy, and streamlined. After all, we have only one goal: to get you behind the wheel of your next dream car at an outstanding interest rate and a payment plan that won't break the bank.
The Al Smith Finance Center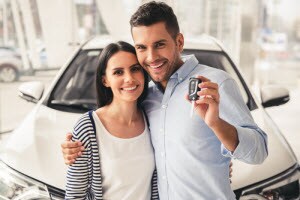 When you've decided on your new Jeep Cherokee, Dodge Challenger, Chrysler 300, or Ram 3500, our financing team is here to work with you every step of the way. We'll examine your budget and needs, and work to get the best possible interest rate for your situation. We also have outstanding deals and incentives from 0% interest for those with outstanding credit, to special deals for recent college grads and military veterans.
Buy or Lease
Buying a new car isn't for everyone. For many people, leasing a car is a much better option. It gets you into a brand-new car at a much lower price, affordable payments, and it ensures you'll always be under a factory warranty. Depending on your individual needs, leasing is a great way to test out the vehicle you love before deciding whether to buy.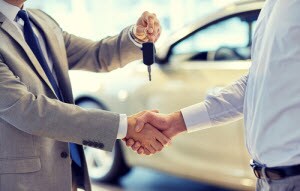 At the end of your lease, you also have several available options. You can choose to buy out your lease and keep the car that you've grown to love. You can trade in on a brand-new lease and keep driving a new car with full warranty coverage. Or, you can simply return your lease and walk away after fulfilling any other obligations you might have, regarding damage or driving over the agreed-upon mileage limit.
We know that every customer is different, so our finance specialists are happy to sit down and discuss all the available options with you and find the perfect path for you to take. If buying a new car is in the cards, we'll make it happen. If a lease is the best deal, we can get you set up for that, too. If you'd do best with a certified pre-owned vehicle, we can also get you going.
An Easy Finance Process
We're here to make the process as simple and straightforward as possible. In fact, you can start the process of getting approved for financing right from your home, office, or mobile device. Apply for financing using our easy pre-approval form, and one of our team members will get in touch with you to discuss the options available.
When you come into the showroom, you'll already have financing approval ready to go. Not only will this help you in negotiating for the sale of the car, but it'll greatly speed up the process of paperwork required to drive home with your new car!
If you're in the Bowling Green, Toledo, or Napoleon areas and you need help financing your new car, stop into Al Smith Chrysler Dodge Jeep Ram today!