As a car owner, taking your vehicle in for regular maintenance is at the top of your mind. However, if you don't have access to dependable service, keeping your car healthy can be difficult. Luckily, Al Smith Chrysler Dodge Jeep Ram is proud to be a leading Chrysler dealership near Bowling Green, Toledo, and Napoleon. From showroom to financing to vehicle service, our state-of-the-art facility is here for all your needs.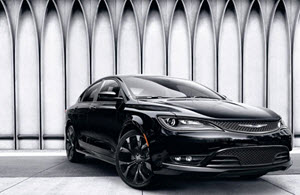 With the help of our team of experts and our extensive inventory, you'll easily find the new or pre-owned vehicle of your dreams.
Chrysler Dealer Near Bowling Green, OH
Chrysler Financing in Bowling Green, OH
Chrysler Dealer Near Columbus, OH
Chrysler Dealer Near Maumee, OH
Chrysler Dealer Near Toledo, OH
Chrysler Financing Near Toledo, OH
A Top-Notch Chrysler Dealer
Customer satisfaction is the priority at our Chrysler dealership. Whether you want to browse our vehicles in-person or online, we offer an impressive collection of Chrysler automobiles. Plus, each of our sedans, vans, and much more comes outfitted with an array of advanced technologies and intelligent safety features.
To keep your vehicle performing smoothly, we provide a fully-stocked service center for any of your repairs, routine checkups, or replacement needs. Each of our knowledgeable mechanics has access to any of the tools or genuine parts required to perform quality work on your car.
Our Service Areas Near You
By accessing this helpful list, you'll be able to review the areas we serve. You can even find information that pertains to your own town. That way, you'll know exactly what you want before visiting us.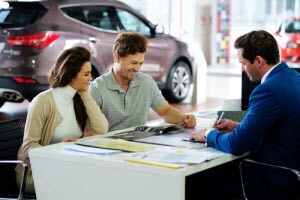 This page makes it easy to find out more about your local communities and our most popular services. Each link provides details on the town, an overview of our dealership, and how we aim to assist the specific area. Start clicking to learn more about how we can support you!
How Will This Page Assist Me?
While it's not required to use our service area pages, these links can go a long way in determining how we can serve you. The resources offered here provide more insight into our maintenance and repair options. If you're looking to acquire additional information on our dealership, feel free to scan our online inventory or visit our showroom at any time.
Al Smith Chrysler Dodge Jeep Ram strives to satisfy every customer. So, if you have questions about our lineup of Chrysler vehicles or the services we offer, give us a call and we'll be happy to assist any driver in Bowling Green, Toledo, and Napoleon.
Remember, browse our convenient service area pages to learn more about our leading dealership below!