When you're driving a new Chrysler, Dodge, Jeep, or Ram through the streets of Bowling Green, Toledo, and Napoleon, you want your vehicle to stay on the road for as long as possible. Any kind of vehicle, whether new or pre-owned, is a huge investment, and you deserve to get the most out of it. If you want to stay on the road for years to come, there's one important thing you absolutely must do.
Keep your vehicle on a regular maintenance schedule. Vehicles will deteriorate over time like everything else, but you can prevent sudden major repairs by scheduling regular maintenance. The most basic service is an oil change. It's fast, easy, and affordable, but if you neglect regular oil changes, your engine could suffer extensive damage.
Chrysler Pacifica Maintenance Schedule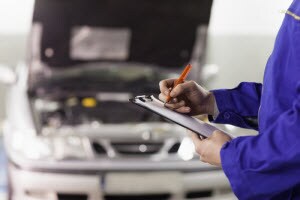 As time goes on, the required maintenance gets more complex. Keep up with it using a maintenance schedule. Learn what makes Chrysler, Dodge, Jeep, and Ram maintenance schedules so important and discover where you can get your vehicle serviced.
Why Maintenance Schedules?
Maintenance schedules are great because they tell you exactly what needs to be done and when it needs to be done. Oil changes are easy to remember. If you drive a normal number of miles every six months, twice a year is a fairly safe interval to get your oil changed. Other services are a bit harder to remember. Seldom will you find someone other than a mechanic who knows when it's time to get spark plugs changed or transmission fluid replaced. And so, maintenance schedules can help you keep track of everything.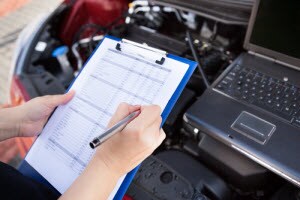 Aside from keeping your vehicle in top shape, regular maintenance has additional benefits as well. Often, it doesn't cost you anything extra since many new vehicles contain warranties that include pre-paid maintenance, such as oil changes and tire rotations. You'll also be saving a lot more money down the line when it comes time to trade your vehicle in. If you have a history of regular maintenance, your vehicle's resale value will skyrocket compared to those without that same history.
Auto Service Center at Al Smith Chrysler Dodge Jeep Ram
If you drive a Chrysler, Dodge, Jeep, or Ram, it's likely we already have a maintenance schedule set up for your vehicle. You can check our website or come to our service center in person. The service center at Al Smith Chrysler Dodge Jeep Ram has state-of-the-art equipment that is used by our dedicated team of technicians. Our highly trained service technicians have years of experience working with Chrysler, Dodge, Jeep, and Ram vehicles. They can handle whatever service is required, from a simple oil change to an engine replacement.
When you come here, you can expect to be treated like family. That's how we operate every facet of our business, including our service center. Not only will your vehicle get the quality service it deserves, but you will as well. We even have rental vehicles and shuttle services available if you have business to take care of while we get your vehicle back in top shape.
When you're looking for proper Chrysler, Dodge, Jeep, and Ram maintenance schedules, look no further than the service center at Al Smith Chrysler Dodge Jeep Ram. Schedule your service appointment today!