Dashboard lights are essential to both the operation of your vehicle and to your ability to keep it running at peak performance. Your car has a pretty advanced computer intelligence and the indicator lights you see on your dash are its way to let you know that a system is either working as intended, or is malfunctioning and in need of repair.
Of course, it can be scary and confusing when you see an unexpected light illuminate on your dash, especially if you have no idea what it means. While dashboard emergency lights are important, they're unfortunately not always simple to decipher, and nobody wants to spend an hour digging through their owner's manual just to discover a light is something mundane. That's why Al Smith Chrysler Dodge Jeep Ram is glad to provide these easy reference dashboard light guides for all our models.
2019 Jeep Cherokee Dashboard Light Guide
2019 Jeep Grand Cherokee Dashboard Light Guide
2019 Ram 1500 Dashboard Light Guide
2018 Chrysler 300 Dashboard Light Guide
Dashboard Light Guides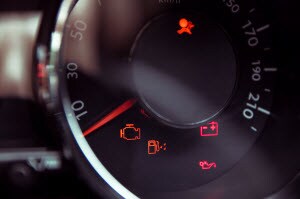 Dashboard light guides are an outstanding way to keep a quick reference handy so that when you see a light ignite on your instrument panel, you don't have to search through a confusing vehicle owner's manual to find out the meaning. These guides show the most common, unclear, and newest lights you might encounter, what they mean, and what you should do if you see one.
Education is vital, and at Al Smith we believe in providing our local customers with all the information they need, not just to research their vehicle, but to keep it running for many years. These handy indicator light reference guides for Chrysler, Dodge, Jeep and Ram vehicles are a great way to reduce stress and quickly find the answers to your questions.
Al Smith Chrysler Dodge Jeep Ram
Al Smith Chrysler Dodge Jeep Ram has served the people of the Bowling Green, Toledo and Napoleon areas for over 50 years now. We have lasted this long because we don't just sell cars; we help our clients access all the information they need to make the right choices with their cars, trucks, and SUVs.
Check out a few of the dashboard light guides we have available, and keep the one for your vehicle close by at all times. If you need help deciphering a light or with repairs, give our service center a call today!