Get fast-tracked vehicle service and superior customer service by becoming a member of BusinessLink for free.
Personalized Service That Keeps Your Business Moving at the Speed of Commerce
BusinessLink is a network of affiliated dealers that aim to provide unparalleled service to dedicated business customers. As a BusinessLink member, you will receive preferred status for maintenance, repairs and new vehicle sales arrangements. You also tap into special relationships with Upfitter and Bailment Pools as well as specialty Commercial Financing lenders.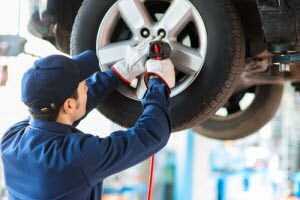 Al Smith Chrysler Dodge Jeep Ram always supplies the best service to our BusinessLink members in Bowling Green, Toledo and the greater metro area. Receive better service, faster turnaround times and incredible convenience through your no-cost membership.
BusinessLink Member Benefits Include:
Next-Bay-Available Service

All registered company vehicles get serviced quicker

Loaner vehicles

Keep your business running no matter what life throws at you

Extended Service Hours

Get fleet vehicles back on the road and back in business quicker

Dedicated Account Manager

Reach out to a single point-of-contact for expedited service and deeper understanding of your needs

Free Shuttle Services

Make picking up and dropping off fleet vehicles for service easier than ever

Upfitter and Bailment Pool

Get access to special rates and inventory to help your company grow and save

Commercial Vehicles Kept in Stock

Supply your fleet and scale your business

 Unparalleled, Unrestricted service

Get everything your business needs to stay mobile and serve the community

No Cost to Participate!

Membership in BusinessLink is always 100% free. All you have to do is register!
How to Enroll in BusinessLink
BusinessLink offers easy enrollment and is available to all qualified businesses. There are no vehicle purchase requirements or membership fees.
To become a member, simply submit one of the following paperwork items:
Business or 501(c) Nonprofit Tax ID Number
Business Incorporation Documents
501(c) Registration
State, county or municipal-issued business certificate or business license number
Federal or state income tax return showing proof of operation as a business entity
Get Specialty Commercial Financing
Al Smith Chrysler Dodge Jeep Ram provides special financing and incentives to all of our commercial and BusinessLink customers. Get specialty payment arrangements, tax benefits, Commercial Lines of Credit and more through a special relationship with us and our financing partners.