Toledo is one of the best places to chomp on some pizza pie in all of Ohio. That'll become quite apparent once you visit a few of these nearby pizzerias. So, without further ado, let's get it started…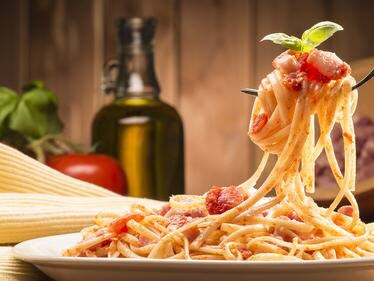 One of the greatest things about Inky's Italian Food is that it's been family-owned and -operated for the past three generations. In 2018, it's not too often that you see a business with those types of roots, is it?
They're also serving up much more than just traditional pizza-between spaghetti, steaks, items off the children's menu, sandwiches, homemade soups, and more, there's something for everyone in the fam.
 If you have any additional questions about their menu, don't hesitate to call them at (419) 476 - 0500.
J-Cups Pizza: Serving the Toledo Area: Great Pizza Made with Fresh Ingredients!
J-Cups Pizza's menu features several past winners of the coveted local Pizza Palooza Award. Their tasty Chicken Ranch Pizza (with Ranch Sauce, Chicken, Bacon, and Tomatoes) garnered the award in 2016, while their mouthwatering Pulled Pork Pizza (with Sweet Baby Ray's BBQ Sauce, Pulled Pork, Peppadew Peppers, and Colby Cheese), took home the prize all the way back in 2013. That's a lot of gold medals!
Store Hours: Sunday - Thursday (11:00 am to 10:30 pm), Friday - Saturday (11:00 am to 11:30 pm)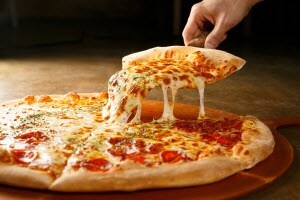 However, The Original Gino's Pizza is no scrub when it comes to pulling in the pizza prizes, either. Look…
Voted Best Pizza in the Toledo City Paper
Voted Best in Toledo Area (Parent-Family Favorite)
Listed in Pizza Today Magazine - Hot 100 Independent Pizzerias
Plus, with six locations around the Toledo area, you're hardly ever more than a few minutes away from a slice (or two). 3981 Monroe Street, 1280 West Alexis Road, and 5307 Monroe Street are great locations.
Check out the rest of our blog to discover other restaurants in Toledo!
Have you ever eaten somewhere so much that you start to get tired of it? That can only happen with the types of places that you truly love, because your excitement will cause you to go there way too often.
Well, if that happens with any of these yummy pizzerias, just browse our blog for more inspiration. We are constantly looking for other restaurants, bars, coffee shops, ice cream spots, etc., around Toledo.